NEW~ Santa Photos at Sugar Plum Market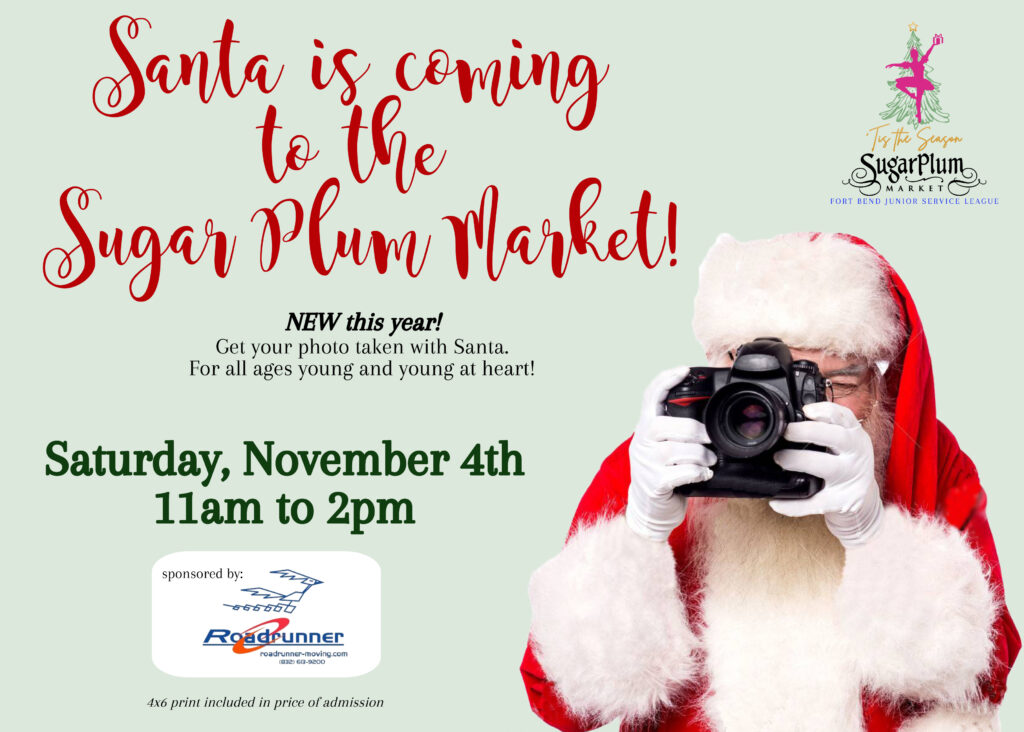 With the price of admission to the Sugar Plum Market, patrons of all ages are welcome to have their photo taken with Santa Claus on Saturday, November 4th from 11am to 2pm.
A 4×6 print will be provided that day thanks to Lindsey Wilkins Photography and a digital image will also be available after the event.
Please Note: Stroller Hours for Saturday, November 4th are 11am to close.