2019 Sugar Plum Market Vendors Prepare for a Joyful Holiday Affair
Date Posted:  August 2019
A joyful time will be had by all during the 2019 Sugar Plum Market! Presented by
the Fort Bend Junior Service League (FBJSL) and Title Sponsor, Memorial
Hermann Sugar Land, this year's "Joy to the World" themed Market will feature
more than 100 fabulous vendors. The 19th Annual Market will take place at the
Stafford Centre Performing Arts Theatre and Convention Center Friday,
November 8th from 9 a.m. to 8 p.m. and Saturday, November 9th from 9 a.m. to
5 p.m. A special Preview Night will be held from 6 p.m. to 10 p.m. on Thursday,
November 7th. This VIP event allows patrons to shop the Market before the
general public.
Sugar Plum Market patrons will see a variety of merchants, including fan
favorites and unique new vendors. Merchandise categories include apparel,
jewelry and accessories, home interiors, children's items, food, and holiday gifts
and décor. Vendors will be revealed to patrons through Facebook and Instagram.
'Follow' and 'Like' Sugar Plum Market social media pages to be the first to know
all the amazing vendors participating in the Market this year.
For an exceptional holiday shopping market teeming with top notch vendors, join
Fort Bend Junior Service League in an effort to spread Joy to the World right
here at home. A limited quantity of Preview Night tickets will be available for $75
and include light hors d'oeuvres, a drink ticket, and Market entry Friday and
Saturday. General Admission tickets will be available for both presale, $12, and
at the door, $15. Online ticket sales will begin September 1st.
The 2018 Sugar Plum Market raised a record-breaking $335,000 for local
charitable organizations. The 2019 Market will once again benefit numerous Fort
Bend County charities and continue to spread JOY. For more information,
including sponsorship and underwriting opportunities, please visit
www.sugarplummarket.com or contact the Sugar Plum Market Co-Chairs by
email at information@sugarplummarket.com.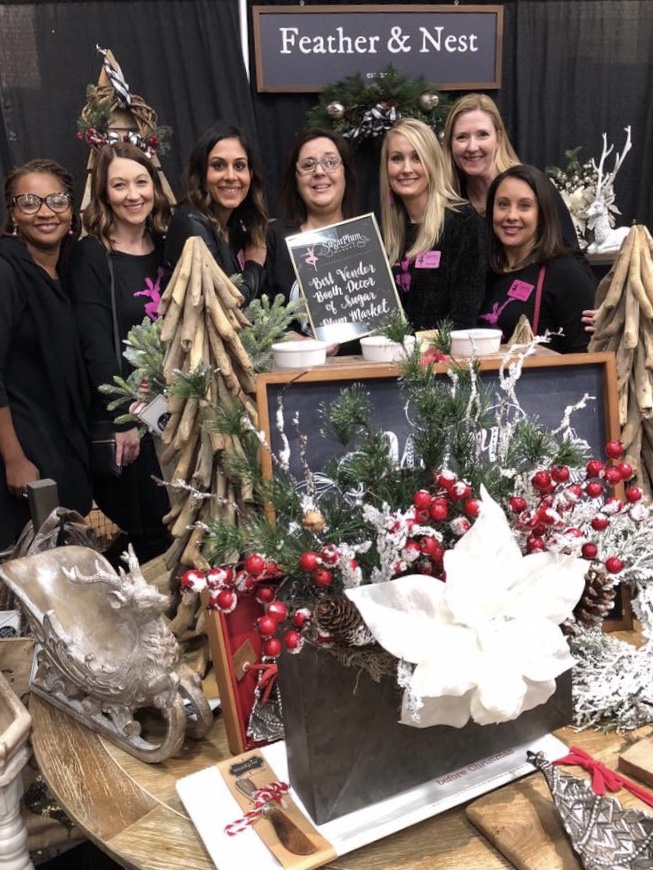 Photo:
Left to right: Monica Hasty, Sherri Ebarb, Parita Kurian, Jen Hayes, Jenna Kisner,
Chelsi Oestreich, Leah Henley