Welcome to the Sugar Plum Market!
    November 3-8, 2020

After months of thoughtful consideration and guidance from local authorities, the Fort Bend Junior Service League is incredibly proud to announce the launch of Sugar Plum Marketplace! The volunteers of FBJSL, together with our Title Sponsor Memorial Hermann Sugar Land, are bringing you a true virtual "holiday shopping affair!"
Through our NEW professionally developed, interactive virtual platform, Marketplace patrons will be able to shop from over 100 carefully curated vendors.  Our lineup will include many popular vendors that our patrons have come to know and love over the years along with a number of fabulous new vendors!
Our volunteer committee is working hard to bring familiar elements of our physical market to your virtual experience. Although we will miss the excitement of opening the doors each day and welcoming our patrons in to the beautiful Stafford Centre,  this is the responsible choice that allows our patrons, vendors, and volunteers the opportunity to participate in our Market while keeping safe and healthy!
The goal is, and will always be, to raise much needed funds for the deserving beneficiaries that serve Fort Bend County.   Now, possibly more than ever before, they need our support.
Please continue to check this website in the coming weeks and months many exciting details to come.   Thank you for your continued support of FBJSL, the Sugar Plum Market, and our desire to better help Fort Bend County!

The 2020 Sugar Plum Co-chairs are looking forward to launching the NEW Marketplace November 3-8, 2020!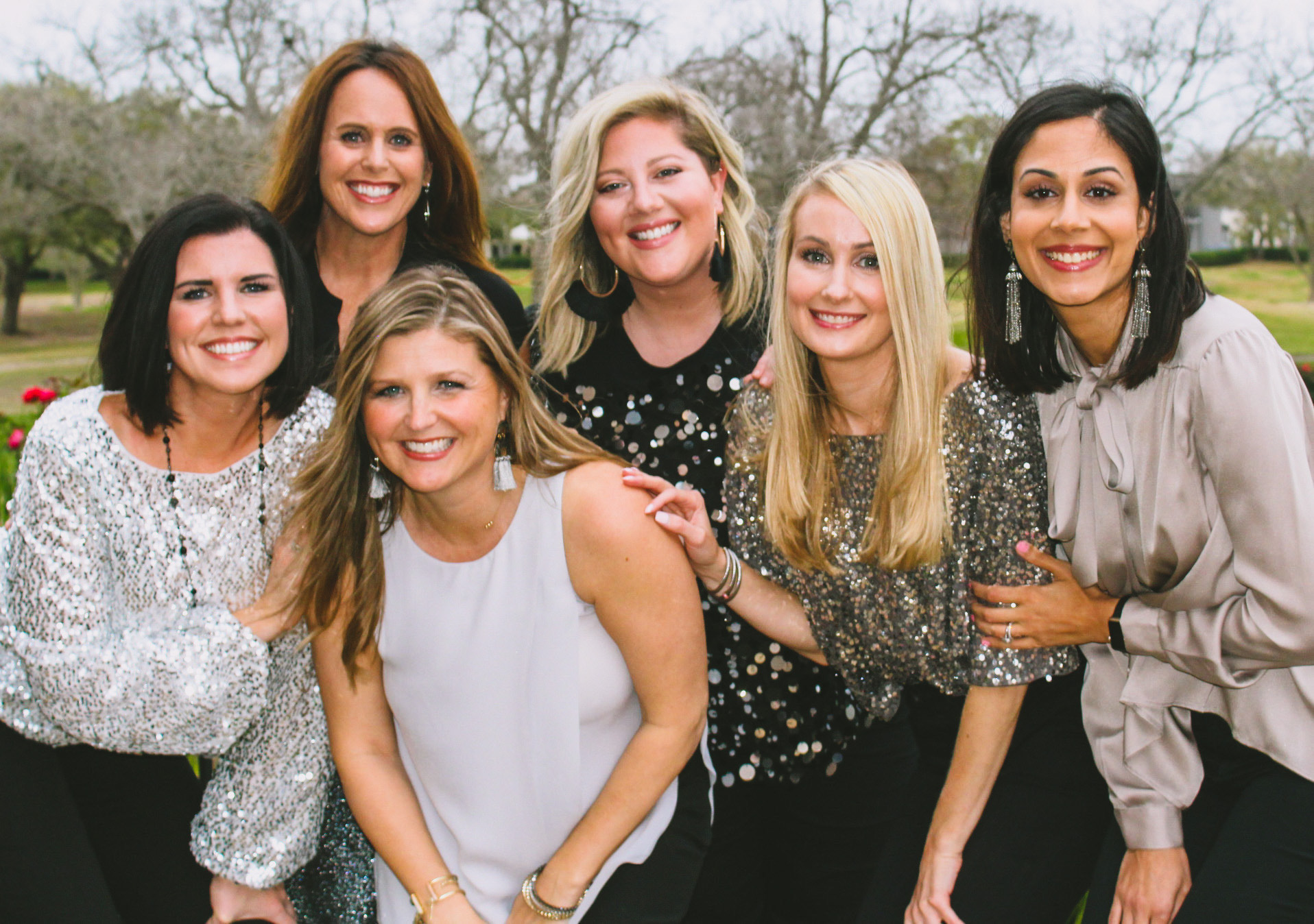 (left to right) Theresa Shmerling, Jenny Nelson, Brigit Engleman, Megan Schlafer, Jenna Kisner, Parita Kurian