FBJSL and Memorial Hermann Sugar Land Partner Again for 2019 Sugar Plum Market
Date Posted:  June 2019
The 19th Annual Market, presented by the Fort Bend Junior Service League and
Title Sponsor Memorial Hermann Sugar Land, will focus on this year's "Joy to the
World" theme through continued support of amazing organizations here in Fort
Bend County. Since 2001, the holiday shopping extravaganza has raised over
$2.5 million for many Fort Bend County non-profit organizations. Previous grants
have contributed to educational programs, food pantries, assistance for women
and children, literacy programs, and many other charitable needs. The women of
Fort Bend Junior Service League (FBJSL) and Memorial Hermann Sugar Land
hope to spread "Joy to the World" by raising money for Fort Bend County's
charitable organizations providing assistance to those who need it most.
The Sugar Plum Market would not be able to contribute to charities in our
community without our generous sponsors and underwriters. The Sugar Plum
Market offers a variety of sponsorship and underwriting opportunities for both
businesses and individuals, with specially tailored packages available. Sugar
Plum Market sponsors receive incredible marketing benefits, with some
packages including social media posts, event signage, and website and program
recognition. Certain sponsor and underwriting levels gain access to our exclusive
VIP lounge area. Sponsors and underwriters can choose from several packages,
which include the opportunity for exposure to over 7,000 of our shoppers!
The women of Fort Bend Junior Service League cannot thank past sponsors and
underwriters enough for their generosity and commitment to a successful Market
benefiting our very own community. You do not want to miss out on your chance
to be a part of the JOY that will be spread this holiday season.
The 2019 Sugar Plum Market doors will open at the Stafford Centre Performing
Arts Theatre and Convention Center for a special Preview Night shopping event
on Thursday, November 7th from 6 p.m. to 10 p.m. General Market hours will be
on Friday, November 8th from 9 a.m. to 8 p.m. and Saturday, November 9th from 9
a.m. to 5 p.m. For more information, including sponsorship and underwriting
opportunities, please visit www.sugarplummarket.com or contact the Sugar Plum
Market Co-Chairs by email at information@sugarplummarket.com.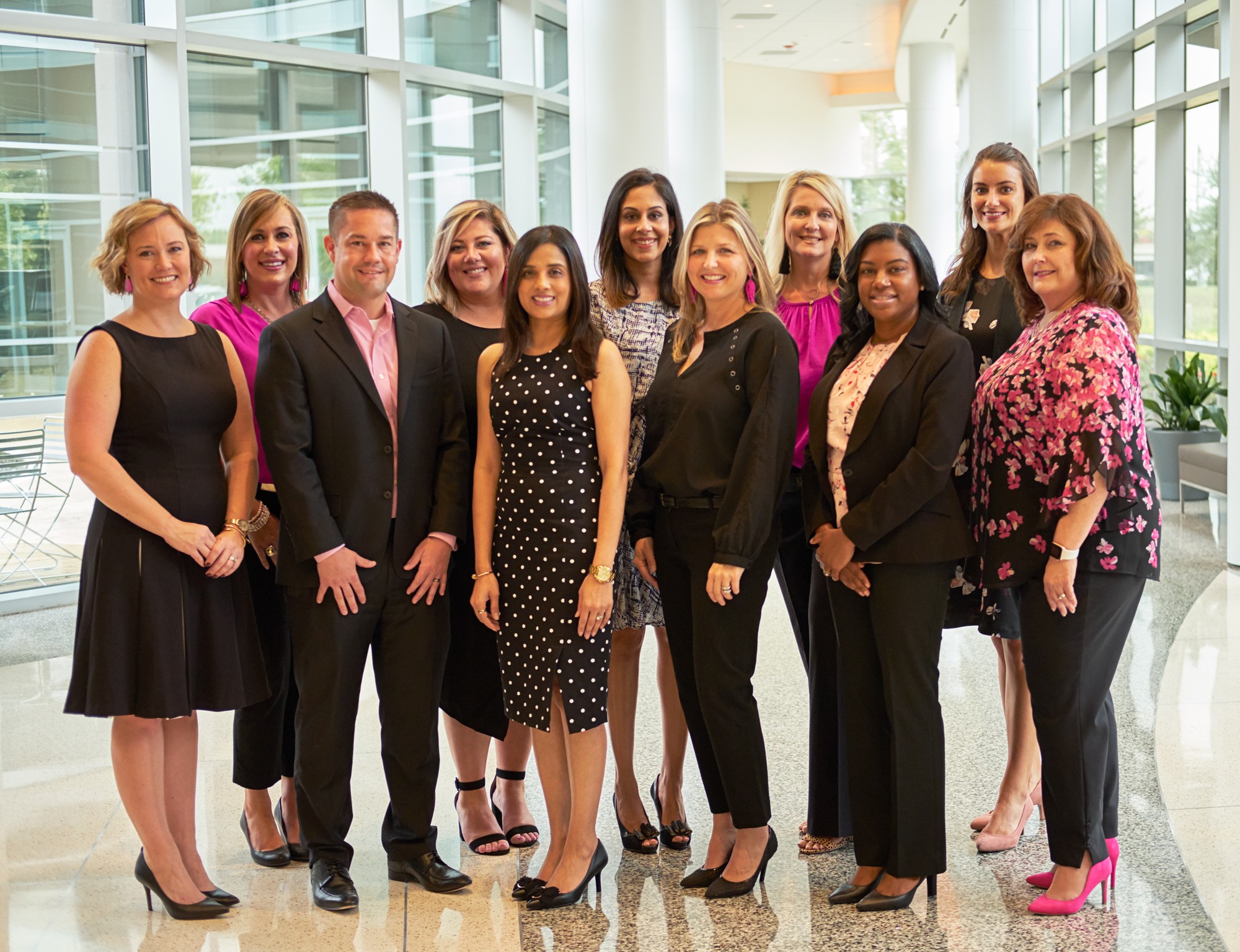 Photo:
Front Row Left to right: Emily Rhodes, Jason Glover, Malisha Patel, Brigit
Engleman, Heather Allen, Cindy Reaves
Back Row Left to right: Kathryn Johnson, Megan Schlafer, Parita Kurian,
Courtney Diepraam, Rachel Kelm