Thank you to Memorial Hermann for their 2016 Presenting Sponsorship
of Sugar Plum Market!!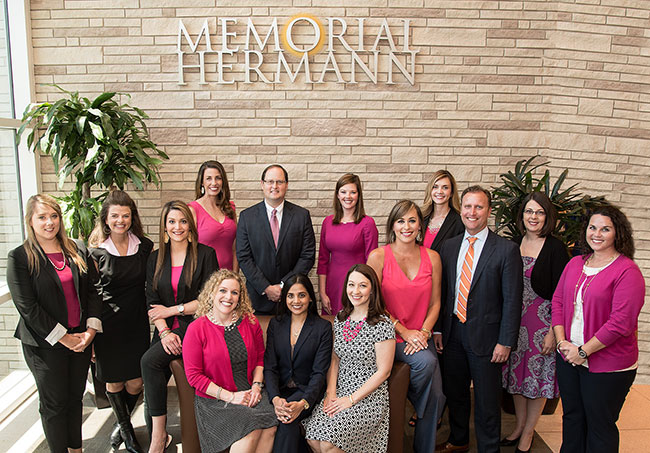 We appreciate the generosity of our 2016 Sugar Plum Market sponsors !!
Photo: (Left to Right)
Front Row: Laura Taylor, FBJSL President; Ann Smith, Pamela Printing; Danielle Hames, SPM Co-Chair; Jim Brown, Memorial Hermann; Jamie Hill, Pamela Printing; Patti Parish-Kaminski, absolutely! focus media; and Katie Harris, SPM Co-Chair.
Back Row: Dana Clement, SPM Board Liaison; Monica Henderson, SPM Co-Chair; Alison Haralson, SPM Co-Chair; Rebecca Hathorn, Stafford Centre; Sherri Ebarb, SPM Co-Chair; and Kim Zeiner, Fort Bend Publishing.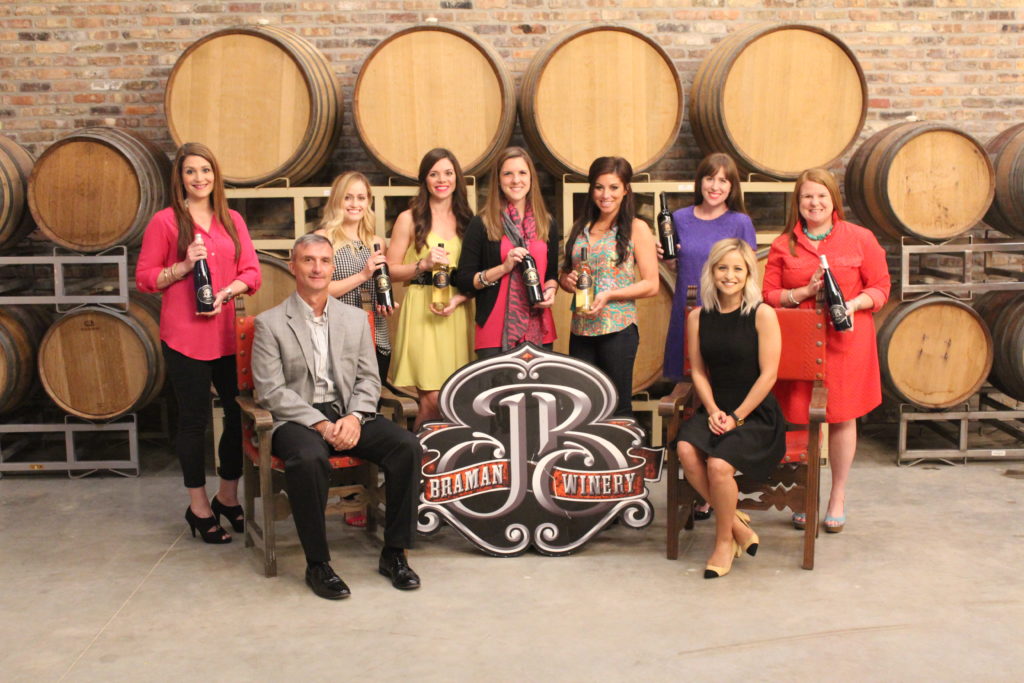 Photo: (Left to Right)
Front Row:  Braman Winery CEO Greg Deeb and Braman Winery Brand Representative Emily Kunkle.
Back Row:  SPM Co-Chair Danielle Hames; SPM Bar Committee Members Laura McGowen, Jaynee Tierce, Michaela Brady, Tiffany Medina, Danielle Noonan; and SPM Co-Chair Monica Henderson.
Venue Sponsor
$10,000 Preview Night Underwriter
Braman Winery & Brewery

$7500 Media Sponsor

$7,500 – Valet Sponsor


$2500
$2000

$1750
Trustmark Bank
FBJSL Board of Directors
Harris Machine Tools
$1500
Allen Boone Humphries Robinson, LLP
Amegy Bank
C&M Favre Foundation
Fidelity Investments
Harris Construction
StarTex Title Agency
MD Anderson Cancer Center
$1250
Johanson & Fairless Law Firm
Sugar Land Face & Body
$1000
The Muller Law Group, PLLC
Team Sansone, RE/MAX Fine Properties
Mitchell and Duff, LLC
Telpro
Silt Solutions
$750
Daniel & Sherri Ebarb
Floss Sugar Land- Minesh Patel, D.D.S.
Halford Orthodontics
Holla Designs
Kathy & Chris Keene
Millis Development and Construction
Tate Moerer & King, LLP Law Firm
Laura & Todd Taylor
Innovative Tooling & Accessories
$500
Benevides & Associates Real Estate
Wirick Asset Management
Mimi & Kris Zaybak
Susanne & Rob Hiegel
ITA Innovative Tooling
Old Republic Title
Mitch & Leann Fane
Sienna Plantation Animal Hospital
Stuart Rimes, DDS
PB&J Pavement Marking
$250
AccessHealth
Advanced Hearing Center
Fidelity Investments
Gringo's Mexican Kitchen-Rosenberg
Learning Rx Sugar Land
Chasity Munn & Ashley Mezger
Carl Moerer
Null Design Partners
Preng & Associates
Arleen & Bud Smith
Stallion Fence Company
Sugar Land Total Eye Care
Kyle & Jacklyn Tatge
The Brown Foundation
Michele Becker
American Wall Systems
Dr. Lauren Swords
Fallon Moody & Raquel Smith
AXIA Partners
Audra O'Neal Real Estate Team
Pier 36